Start your own Move a Netherton action and collect money for our international Nethertonnetwork. With this money we can work on the next congress, we can build an online environement and we can, if we raise enough funds, do scientific research.
You can choose your own activity: run, jump, perform push ups, sing, cook for Move a Netherton. Help us to improve the quality of life of people with Netherton Syndrome.
How to start my own action:
4, 2, 2, we need you. Suzanne Pasmans, one of the founders of Netherton Network, ran a marathon to collect money.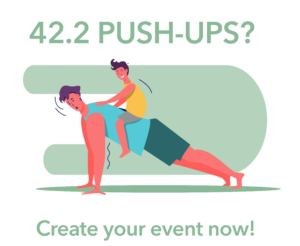 Sing and film a song, 4.22 minutes
Bake 422 cookies and sell them
Raffle a ride in your convertible and price the lotery ticket 4.22
Do 42,2 pushups with your little nephew and let his parents pay
How do we support you?
We offer you support in starting up your own action, for example with a banner for social media. You can use this for promotion.
We are going to build a private facebookgroup, so we can support each other in raising funds and creating events
We show your fundraise action on this website
Fundraising in small stepps:
Come up with a nice title and story for your activity
Find or take a nice picture of yourself, which you can use for you action
Contact us, if you need more information
We can advise you in choosing a donation platform, but you can also choose your own. For example: you can use Go Fund Me
Tell us about your action and we are going to promote it!!!