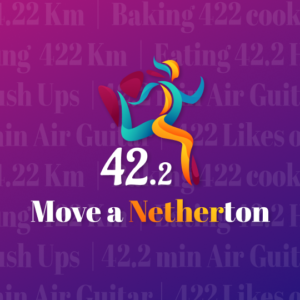 Move a Netherton is the name of our fundraising programm. We want to continue the nethertonnetwork after the first online meeting on november 26. We need money to do this, and to gather this money, we need you!!
Let's give you some examples of the fundraising in The Netherlands: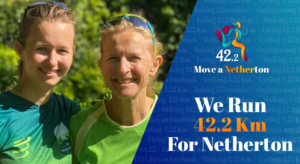 Professor Doctor Suzanne Pasmans ran a Marathon, together with her daughter Doris. She was determined to run the New York Marathon on november the first 2020. But as we all know, things went all a little bit different due to COVID-19. A change of plans and a change of scenery. We decided to move to Rotterdam, but by the time this Marathon had to take place, COVID-19 took over the city. But, Suzanne and Doris were unstoppable!! They decided to run the Marathon close to their home, in the Betuwe, near Utrecht in The Netherlands. On a rainy saturday in octobre they ran 42,2 kilometers and they raised more than € 8.000. They also finished with a personal record, because thinking about the congress gave them wings…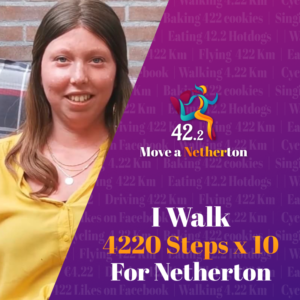 Maud Habets has Netherton Syndrome herself. Her skin has been bad, this year. But she has her mind set on raising money for our event and for the future of our network. So she decided to make small steps, with the marathon numbers 4, 2 and 2 in it. 4220 steps a day, until november 26. She keeps track of her steps with her activitytracker. She publishes her results on Facebook and Instragram.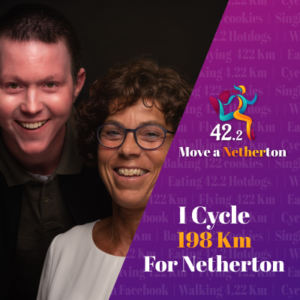 Jeanine is the mother of a young man with Netherton Syndrome. She knows about the struggles of the patients. She is a frequent sporter herself, mostly riding a bike. The Netherton Expertise Center is located in the Erasmus Medical Center in Rotterdam. Fundraising organisation Under Your Skin is located in Bunde. Jeanine decided to make a 198 kilometer ride on her bike. This is an example of so much girlpowerrrr. 'She explained, that she might feel a little exhausted after this tour. But people with Netherton Syndrome have to face challenges every day.' Jeanine was involved in the foundation of Vereniging voor Ichthyosis Netwerken, the Dutch patient assosiation for Ichthyosis.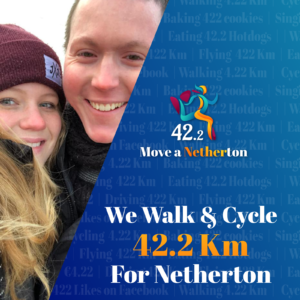 Wesley has Netherton Syndrome himself. He also used the numbers 4, 2 and 2. He and his girlfriend Sherida decided to go on a walk and a bike ride for 42,2 kilometers in one day. A big challenge, because Wesley often has problems with his legs due to Netherton. 'But Suzanne Pasmans is running a marathon, he said, and I want to make a difference too. Let's raise money together! Suzanne is always there for her patients. Let's join forces and do this together.'